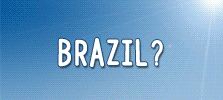 • Entrance

• CRAZY SPOT -

NEW!


• PRAIA DO CAVALO MARINHO -

NEW!

• PRAIA DO ESTRELA DO MAR -

NEW!

• Praia da Barra

• Praia das Dunas

• Praia do guajirÚ

• Secret spot

• Main lagoon

• Pearl lagoon

• Interior

• Mangrove

• River

• Dunes

• Port


Upwind from Praia da Barra, in front of the island's spectacular cocopalmed Interior, the island's 1st new beach (open 2009), is Praia da Tartaruga!

Named after the friendly sea turtles that you sometimes comes accross while crossing the huge Main Lagoon by your surfboard, this beach is a small but very wide beach, measuring upto 50 metres width at it's max.

This beach is recently opened to the public, after preparing, cleaning and levelling it again, which you will appreciate during your next visit!

Visit this beach, if you prefer to be more quiet, or organise yourself a downwinder by surfboard or boat, to cruise the Lagoon entirely.

While running downwind, you will have excellent possibilities to make stops, for a drink or some food, at Praia da Barra or Praia do Guajirú, during the stretch of upto 4 kilometres.